WORD SORT WIZARD FOR WINDOWS
Improve your spelling with this Windows application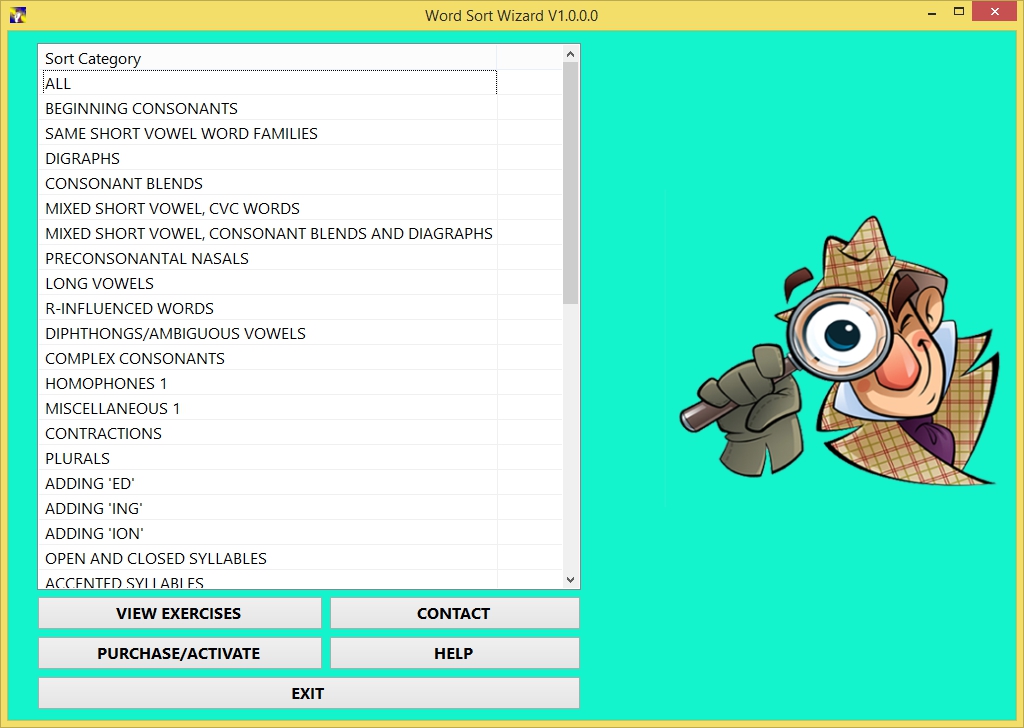 This is the Windows version of Word Sort Wizard.
Minimum system Requirements
Windows 8/10 (Not compatible with VirtualBox, etc)
1024x768 Screen Resolution or greater
Click the button below to download a limited demo of the software.
---
To purchase the software:
1. Download and install the program.
If asked to allow the program to proceed or make changes select YES/OK.

Sometimes Antivirus/Windows/Smartscreen software can ERRONEOUSLY block the installation of downloaded software. You may need to override Antivirus/Windows/Smartscreen software so it can proceed and install it. You can also scan the installation file at www.virustotal.com if you are unsure.
2. Start the program.
3. Click the 'PURCHASE/ACTIVATE' button on the first screen.
MD5 Checksum: 9599cd1aeda9d042028271dce1df4939